North Dakota Tornado Fatality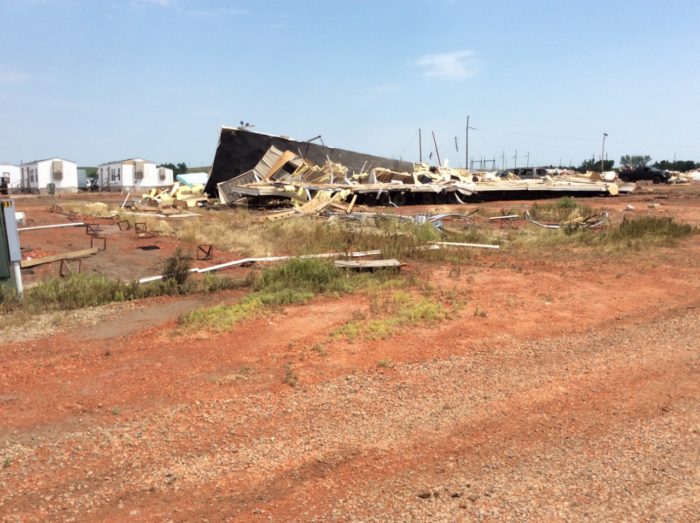 A seven-day-old baby was killed on Tuesday when a tornado tore through a mobile home park in Watford City, ND. Over two dozen people were treated for injuries, 6 were critical.
The National Weather Service in Bismarck, ND rated the tornado an EF-2 with peak winds of 127 mph. The width of the tornado was estimated at 400 yards. The tornado was on the ground for 0.55 miles.
Many mobile homes and RV trailers were completely destroyed. This incident provides a grim reminder that mobile homes are not safe during high wind or tornado events.
If you live in a mobile home, make sure you know where the nearest storm shelter is located. When a tornado warning is issued for your area, seek shelter right away.
***Photo via NWS Bismarck damage survey***