Dorian Continues to Batter Grand Bahama Island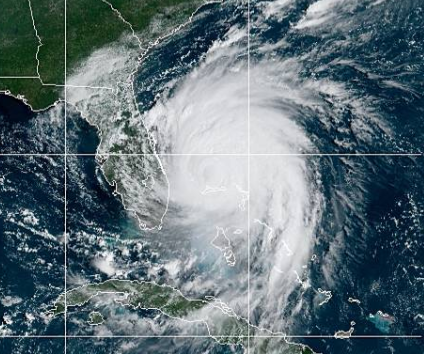 Hurricane Dorian continues to batter Grand Bahama Island Tuesday morning with strong winds, dangerous storm surge and heavy rainfall.
As of 10 AM ET, Dorian's max sustained winds were 115 mph with gusts to 140 mph. Storm surge on Grand Bahama Island was 10-15 feet above normal tide levels and some areas were nearing 30 inches of rain.
Damage in the NW Bahamas was expected to be catastrophic after Dorian stalled out over the area on Monday.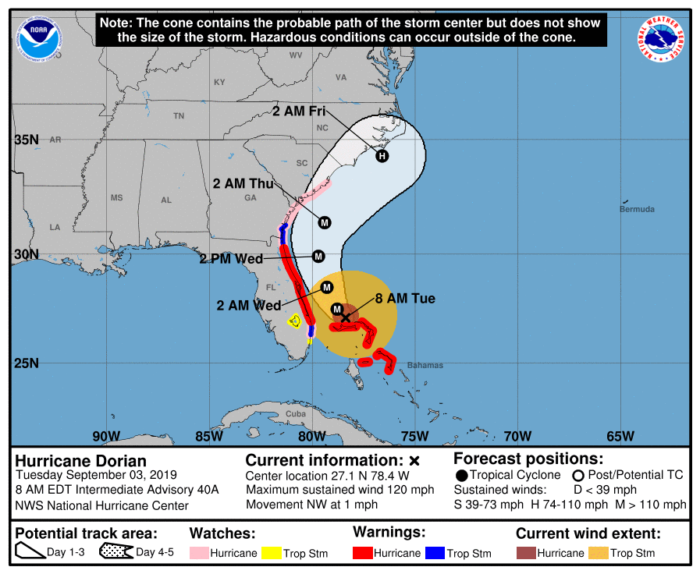 The eye of Dorian is continuing it's very slow turn northwestward today. The hurricane is only moving at around 1 mph. Tropical storm force winds are beginning to be felt in Florida with a 41 mph gust reported at Melbourne Beach Barrier Island Sanctuary.
A hurricane warning remains in effect along Florida's eastern coast from Jupiter Inlet to Ponte Vedra Beach. A hurricane watch extends from Ponte Vedra Beach, FL to South Santee River, SC.