Tropical Storm Josephine Expected Tonight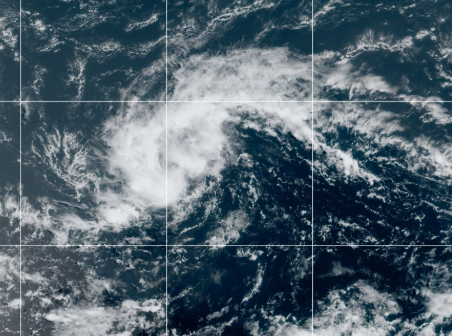 Tropical Depression Eleven formed in the Atlantic yesterday. It is forecast to strengthen into a tropical storm by tonight.
If this system becomes a tropical storm, it will be named Josephine. It will be the 10th named storm of 2020 so far. This will also be the earliest "J" name on record. The current "J" record holder is Jose, which formed on August 22, 2005.
Currently, Tropical Depression Eleven poses no threat to land. It will continue to move to the west today around 14 mph. The system has maximum sustained winds around 35 mph.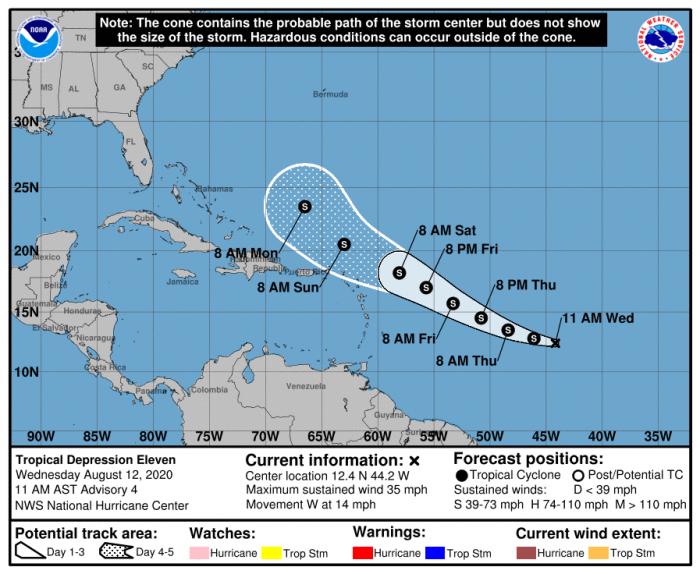 A turn to the west-northwest is expected to occur tonight with this forward motion continuing through the end of the week.