St. Patrick's Day Tornado Outbreak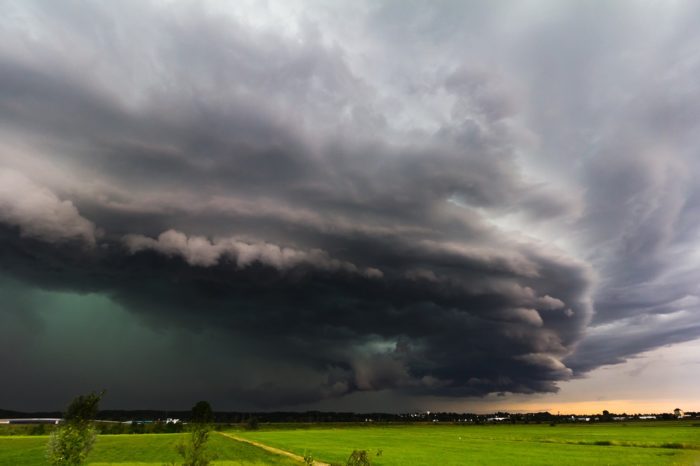 Significant severe weather is expected today, St. Patrick's Day, across parts of the Lower Mississippi River Valley into central Alabama. The SPC has issued a rare HIGH RISK for the potential of a tornado outbreak.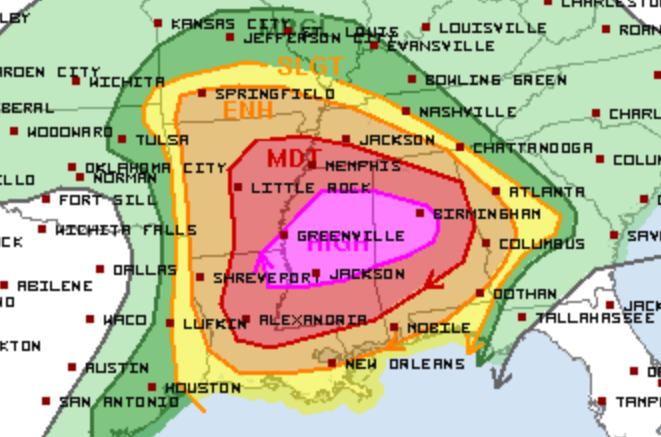 The High Risk area includes parts of Louisiana, Arkansas, Mississippi, and Alabama.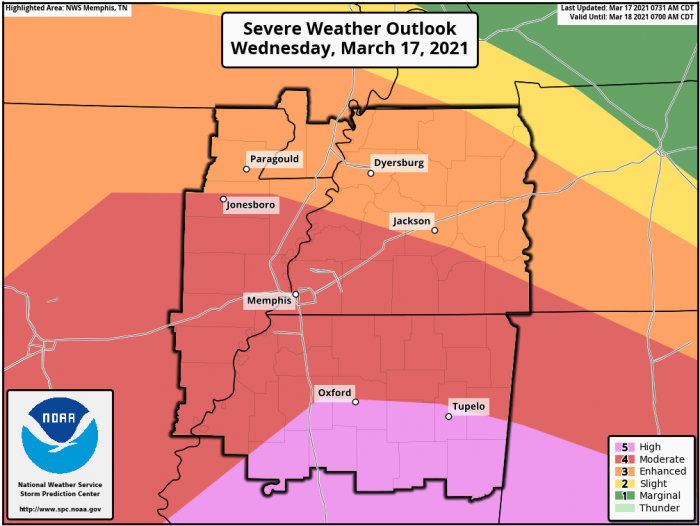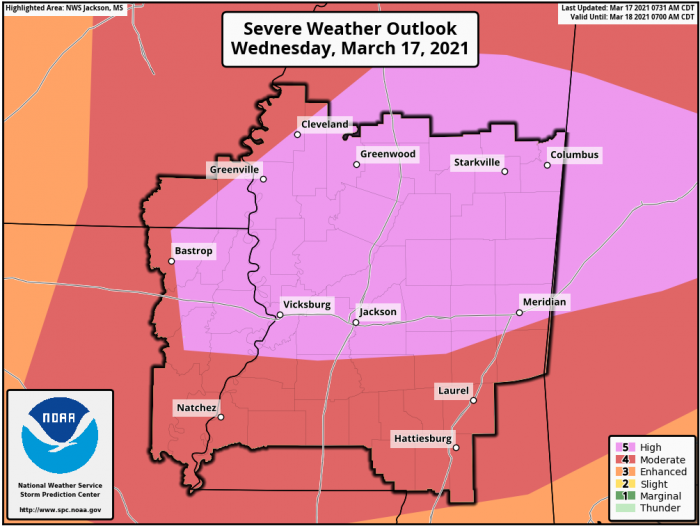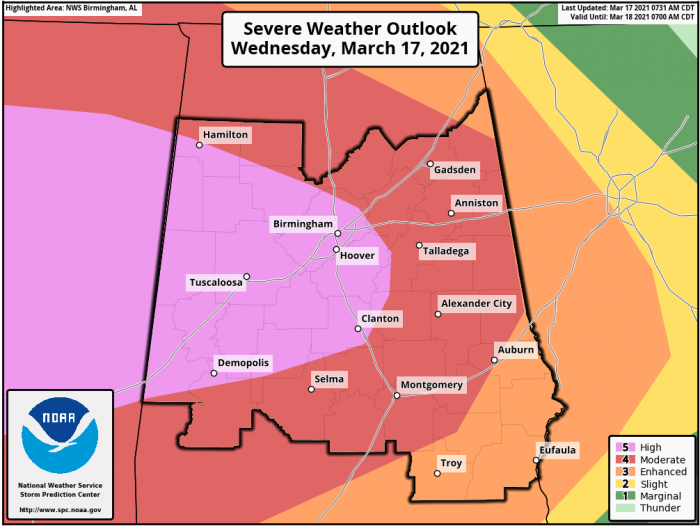 If you live in or near the HIGH RISK (PINK) shaded areas, review your severe weather/tornado plan immediately. Have multiple ways to receive weather warnings, and pay close attention to local meteorologists today as things could become dangerous very quickly.
While tornado watches are already in effect in parts of Louisiana, Arkansas, and Mississippi, a tornado outbreak, with long-track, intense tornadoes, is likely this afternoon. This will be the main severe weather outbreak today.
The SPC outlines the risk:
"Farther east, the most dangerous part of the severe weather outbreak is expected to evolve today into tonight from central MS into central AL. All hazards will be possible with these warm sector storms during the afternoon."
A Particularly Dangerous Situation (PDS) Tornado Watch is in effect for parts of Mississippi and Alabama until 7 PM 3/17/21.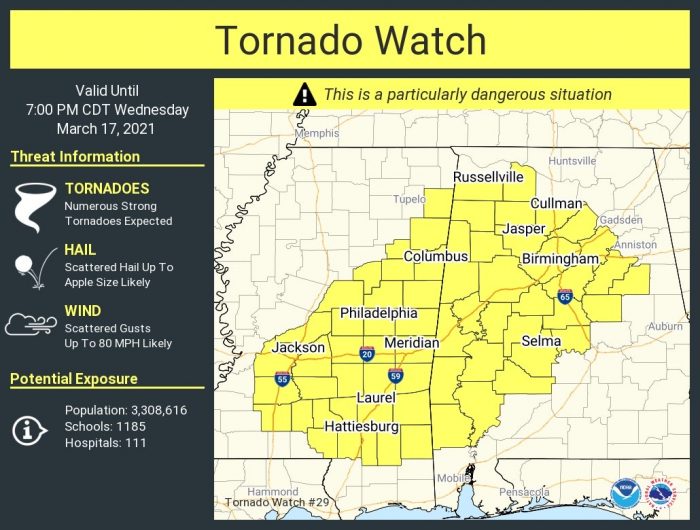 In this watch area, numerous tornadoes are expected, with a few intense likely, wind gusts to 80 mph, and hail up to 3″ in diameter.
Follow us on Twitter for the very latest updates.