Upper Mississippi Valley Severe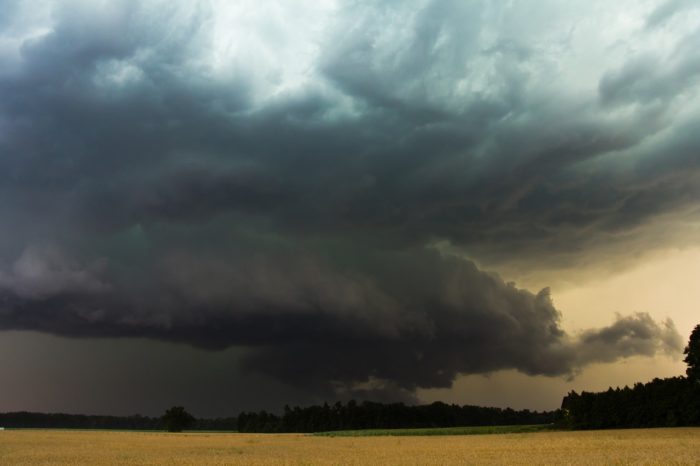 There is an Enhanced Risk for severe weather today in parts of the Upper Mississippi River Valley. This includes Cedar Rapids, Waterloo, and Dubuque, IA and La Crosse, WI.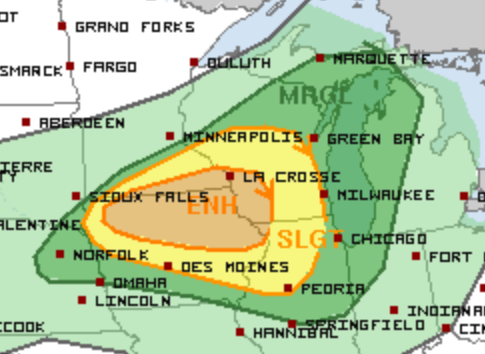 Thunderstorms are expected to quickly develop this afternoon and evening. Wind gusts up to 75 mph and very large hail to baseball sized will be possible. A few isolated tornadoes cannot be ruled out either.
The greatest threat for tornadoes will be in extreme southeastern Minnesota, northeastern Iowa, and far southwestern Wisconsin.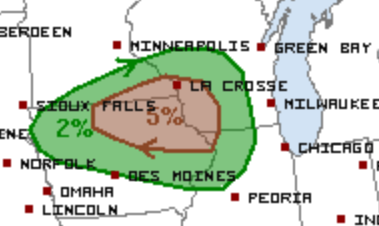 Many of these areas are in desperate need of rain. Much of northern Iowa is in a Severe Drought with surrounding areas in a Moderate Drought. The rainfall will be welcomed.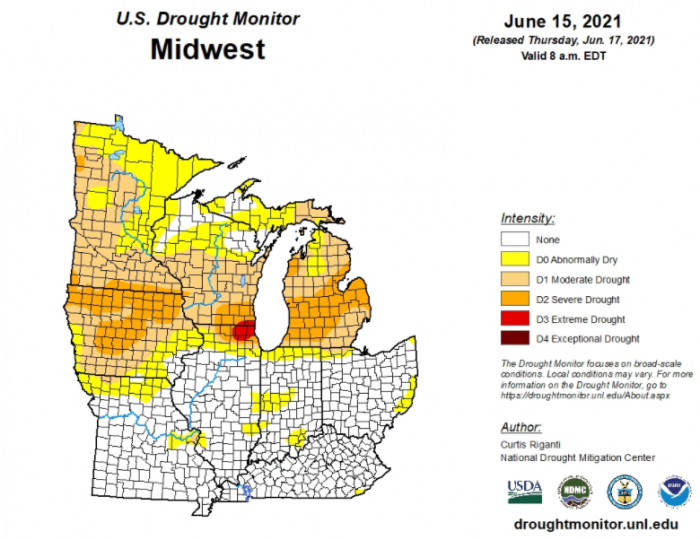 Follow us on Twitter for updates on Watches as storms begin to develop later today.