Storm Chaser Dan Fitts of SevereStudios finds potential Colorado State Record Hailstone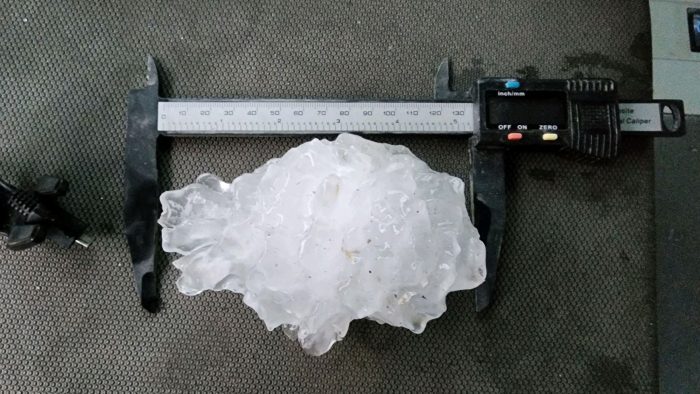 On August 8th, Storm Chaser Dan Fitts made weather history when he picked up a potentially record setting hailstone on the side of the road in Yuma County, Colorado. This colossal hailstone was measured by Fitts to be 5.25", making it larger than a DVD.
After evaluation by NWS Goodland, this stone is now being considered for the new Colorado state record. According to Dan, this hailstone was collected on Highway 36, about 8 miles ENE of Kirk, Colorado. The previous record, set almost exactly four years ago on August 13, 2019, was for a 4.83" stone that was collected in Bethune, Colorado- a city not far from Kirk.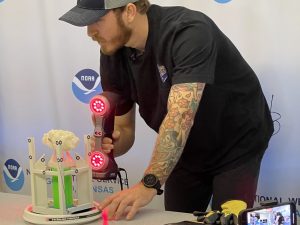 The storm that produced this hailstone was also responsible for the destructive EF3 tornado that tracked just west of Yuma, CO. This tornado severely damaged several properties, including multiple homes and businesses in the area. According to Dan, this monster hailstone fell right as the tornado was forming.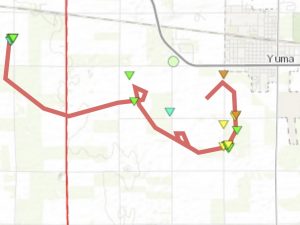 Shortly after collecting the specimen and placing it in his in-truck freezer, Dan Fitts delivered it to NWS Goodland to be assessed. Although the stone still managed to melt slightly along its journey, the NWS was able to verify its size using the picture that Dan captured when he initially measured it with a caliper. The hailstone will now be assessed by the Colorado State University Climate Center Committee to determine if it can be used as the new official state record.
Link Below:
Dan Fitts Yuma Tornado